Today is St.David's Day, a national day of celebration for Wales. Dedicated to St. David, the patron saint of Wales, it has been observed since his death on March 1, 589. The Welsh mark the day with parades, the largest being held in Cardiff. This year, for the first time, Swansea will celebrate with a festival including music and cultural events. The national symbols of St. David's Day are the daffodil and leek, both having similar sounding Gaelic names. In some Welsh towns, women are seen wearing daffodils while men wear leeks.
In 2003, the U.S. got into the act and agreed to officially recognize March 1st as St. David's Day, no doubt pleasing Welsh societies across the nation. In the same year, New Yorker's were treated to the sight of the Empire State building lit up in the Welsh national colors of white, green and red. Personally, I'm well pleased to recognize St. David's Day because it's a sign that spring is near. The sight of cheery daffodils and the sound of robins singing their spring song have got me itching to go outdoors. Now if the temps would only cooperate!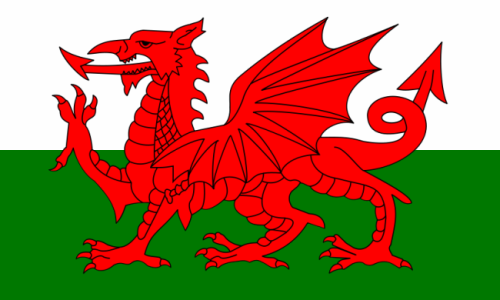 Update: So much for the signs of spring;I woke up this morning to snow!